Site of Chang'an City of Tang Dynasty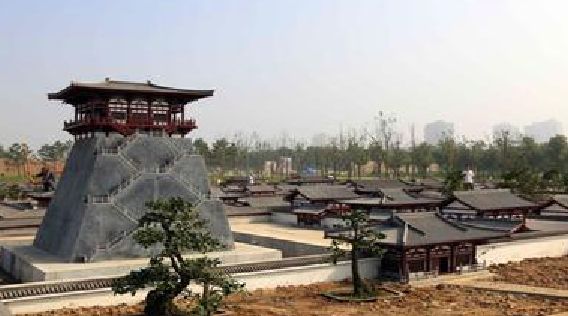 Site of Chang'an City of Tang Dynasty
Brief Introduction
Xi'an's history dates back 3,100 years. It was the capital of 13 dynasties, so numerous historical sites are buried underground. Major ruins in the region include those of the Han Dynasty (202-220 B.C.), Great Wall, and the Epang Palace of the Qin Dynasty (221-206 B.C.). The ruins sprawl over 108 square kilometers, making up one-hundredth of Xi'an's total area. Daming Palace was during the Tang Dynasty that the city of Chang'an (now Xi'an) was a gathering place for traders, musicians, artisans, philosophers and more in the court the Tang. In the 280 years of its existence, the Daming Palace functioned as the hub of international communication at that time. More than 17 emperors have lived and presided over government affairs in the palace. They came via the Silk Road that terminated in Chang'an.
The Daming Palace Ruins Region open to the public on October 1, 2010 when renovations are completed. It is expected to brighten that quarter of the city for local inhabitants, and become a spectacle unique to this ancient yet modern city. Preservation of the Daming Palace Ruins has been listed one of UBPA (Urban Best Practice Areas) in 2010 Shanghai World Expo.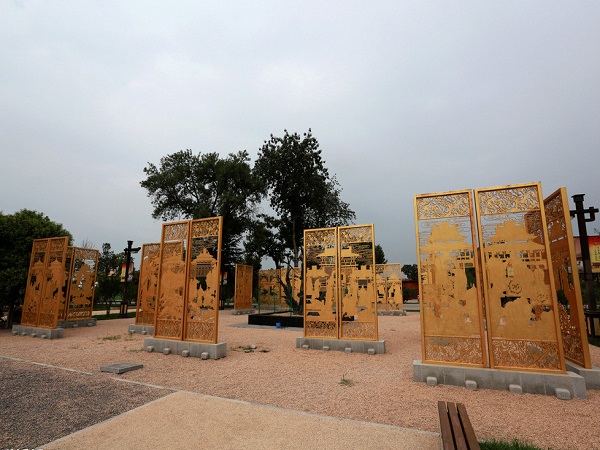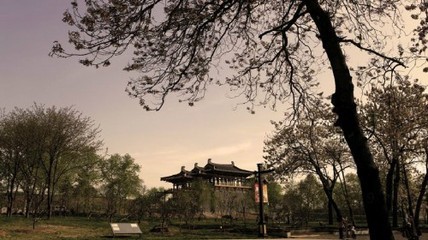 Construction and Compromise
The case of Daming Palace is particularly sensitive. Xi'an, the capital of Shaanxi Province was once the capital of China and known as Chang'an during the Tang Dynasty (618-907). The city was the starting point of the Old Silk Road and the first city in the world whose population exceeded one million. Built in the seventh century, Daming was the best known imperial palace in the Tang Dynasty, and of the 21 Tang emperors, 17 lived and ruled from its splendor. It was called the "zenith of China's palace complexes."
The Daming Palace Ruins Region, covering 3.2 square kilometers is 4.5 times the area of the Beijing's Forbidden City and 8 times the area of the Louvre, was put under national protection in 1961 which effectively banned large-scale construction there. Since the ruins are buried underground, no water discharge facilities and pipelines are allowed. "In rainy seasons it is water-logged. Sewage cannot be discharged, and tap water cannot be installed into homes. In summer, the area simply stinks. Even though it is in urban area, its environment is far inferior to rural townships," explains Ge Chao, deputy director of the Planning and Promotion Bureau of the Xi'an Qujiang Daming Palace Ruins Region Preservation and Reconstruction Office.
In the mid-1990s, Xi'an's urbanization was accelerated, and the urban area expanded accordingly. The city has sprawled beyond the third ring road, but the Daming Palace Ruins Region, which is within the second ring road, has remained intact. "The significant change is the population growth. The area of the Daming Palace Ruins Region is not large, but its population density is the highest," says Ge Chao.
Transportation
How to get to Chang'an City of Tang Dynasty
Bus Routes:
1. Take bus No. 2, 262, 528, 708, 717 or 723 and get off at Danfengmen (Danfeng Gate) Station.
2. Take bus No. 2, 17, 38, 104, 263, 309, 409, 517, 703, or 801 and get off at Hanyuandian Station
Metro Routes:
Take Metro Line 2 to Daminggong Xi Station
Travel Guide
Admission Fee: CNY 95
Opening Hours: 8:30-18:00 (March to October)
9:00-18:00 (November to next February)
Tel: 0531-58912340
Time for Visit: 3 Hours