The Tomb of Crown Prince Zhanghuai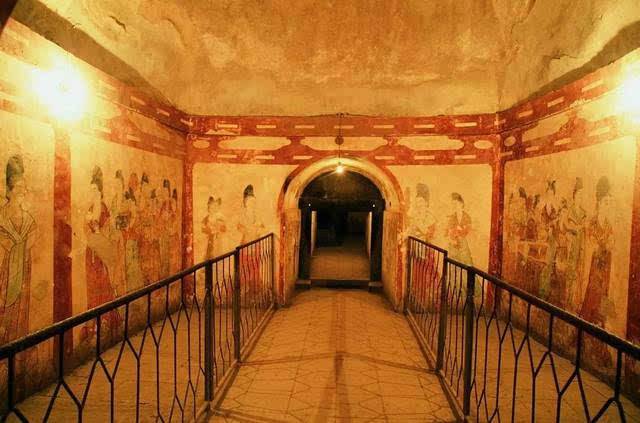 The Tomb of Crown Prince Zhanghuai, Xian Attraction
Introdution
The same as the Tomb of Princess YongTai, the Tomb of Crown Prince Zhanghuai as well as a part belongs to the Qianling Mausoleum, located in Xian. The structure of the Tomb of Crown Prince Zhanghuai is quite similar the Princess' tomb with tunnels, coffin chambers and a number of buried treasures hidden.
Positioned on the foot of Liang Mountain in Qianxian Country, it is one of the 17 satellite tombs of the Qianling Mausoleum.Prince Zhanghuai's tomb was built about three kilometers or about 1.8 miles from Qianling Mausoleum. The tomb is about 70 meters long, 3.3 meters wide, and 7 meters deep or 230 feet by 10 feet by 23 feet. On the walls of the tomb are more than 50 pieces of frescoes found in the tomb of Prince Zhanghuai, covering an area of some 400 square meters. The contents cover such aspects of gods, astrology, religion, architecture, ceremonial guard of honor, hunting and social life of the Tang Dynasty. One of the most interesting of these is known as the 'Meeting of the Guests'.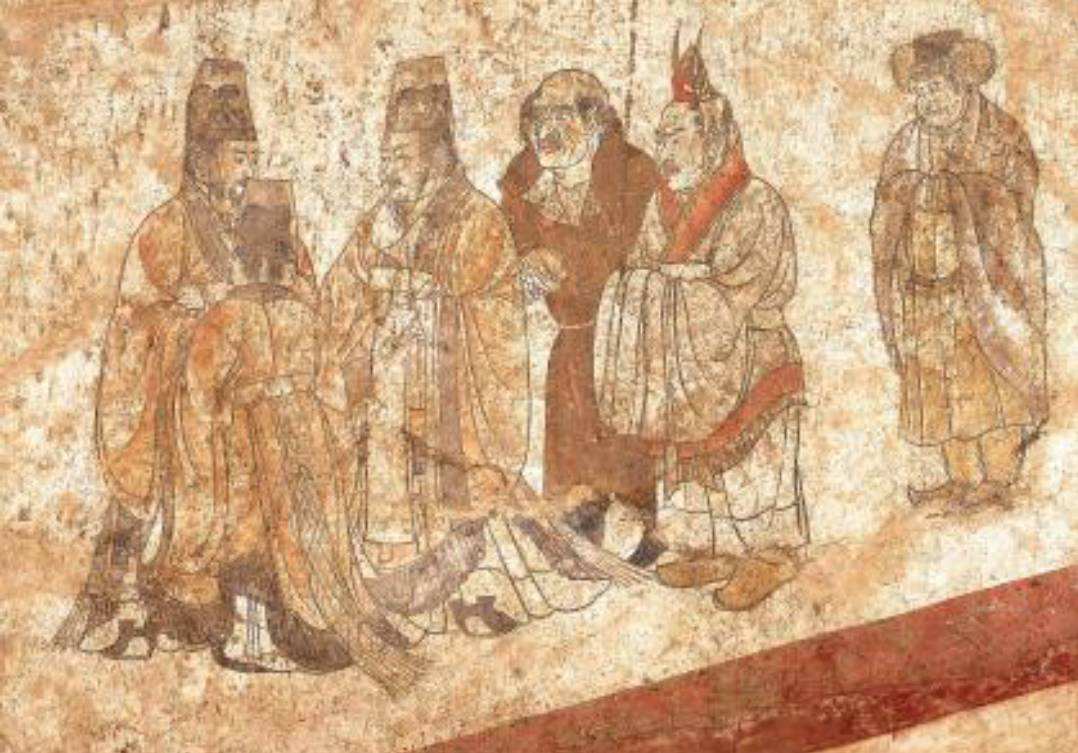 About Prince Zhanghuai
Prince Zhanghuai-Li Xian, the sixth son of Emperor Gaozong and Empress Wu Zetian was comparatively talented among his other brothers. Gao Zong was in praise of him and made him the crown prince. As opposing the peremptoriness of Wu Zetian, Lixian was forced to kill himself in his year of 31.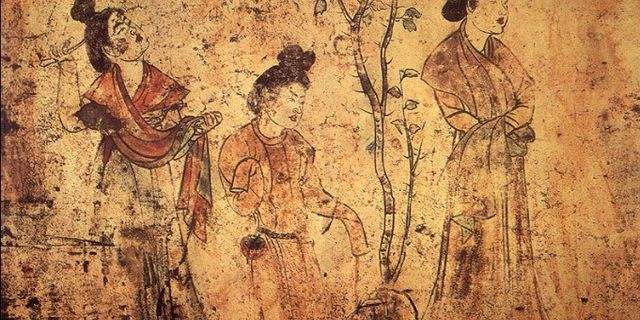 Polo Picture
"Polo Picture" is a fresco on the mausoleum west wall with more than 20 horse-riding personage on it, displaying a very mighty and grand scene. Here is the selected part of one people one ride only. We can see the picture lines are very refined. It sketches the contours of exaggerative personage movements and horse's vigorous figures with a few lines. Polo also named as Buoluo ball, a kind of sports activity recommended by Tang Taizong in ancient times, spreads extensively among the nobles and becomes a common practice in the palace. This is the earliest polo-playing image of our country. It is even more concrete and vivid than the widespread picture of "playing the polo picture" of Tang dynasty.
Information
Opening Hours: 8:00-18:00