How to Plan a Xian Trip
Post Date: 2020/06/17 14:55
Share to:
Are you a first-time traveller to Xian or have no idea about how to plan a Xian Tour? Actually, it's very important to know Xian city before you arrive, Xian is one of the best places to visit and it was the most important city in ancient China, so making a visit in Xian is pretty essential. Xi'an has been the capital to at least 13 different Chinese empires and kingdoms. Its history dates back to prehistoric times, much further back than the current capital Beijing. When you travel in Xian, no matter you are visiting at night or during the day, spending a week in Xi'an or even just a day, you will enjoy the best part of this storied city! Below are the information about how to plan a Xian tour to make your Xian tour easily.
Top Things to Do in Xian
Terracotta Warriors
It is the mian reason why tourists want to visit the Xian city and the Terracotta Warriors is one of the namecard of the city. A UNESCO World Heritage site displays more than 8,000 terracotta warriors, horses, and around 10,000 bronze weapons. Excavations continue, and more than 300 pieces were unearthed in June 2012 alone. These warriors were made as part of the funerary goods for Qin Shi Huang (259-210 B.C.), first emperor of the Qin Dynasty. The human-size figures are said to be models of Qing's real-life army.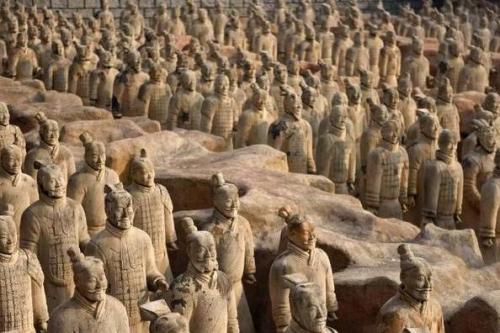 Xian Ancient City Wall
You can learn about the Xian history from the anicnet city wall, it was built here more than 600 years ago in the Ming Dynasty and it is one of the best preserved fortifications in China. Cycling is the most popular things to do around the city wall, the total length is 13.74KM and 15 meters wide. Cyclists will be able to view the city from a unique angle -- on one side stands the Xi'an from the past; on the other hand erects soaring high-rises of the present and future. You can see people singing, dancing and playing Mahjong under the wall.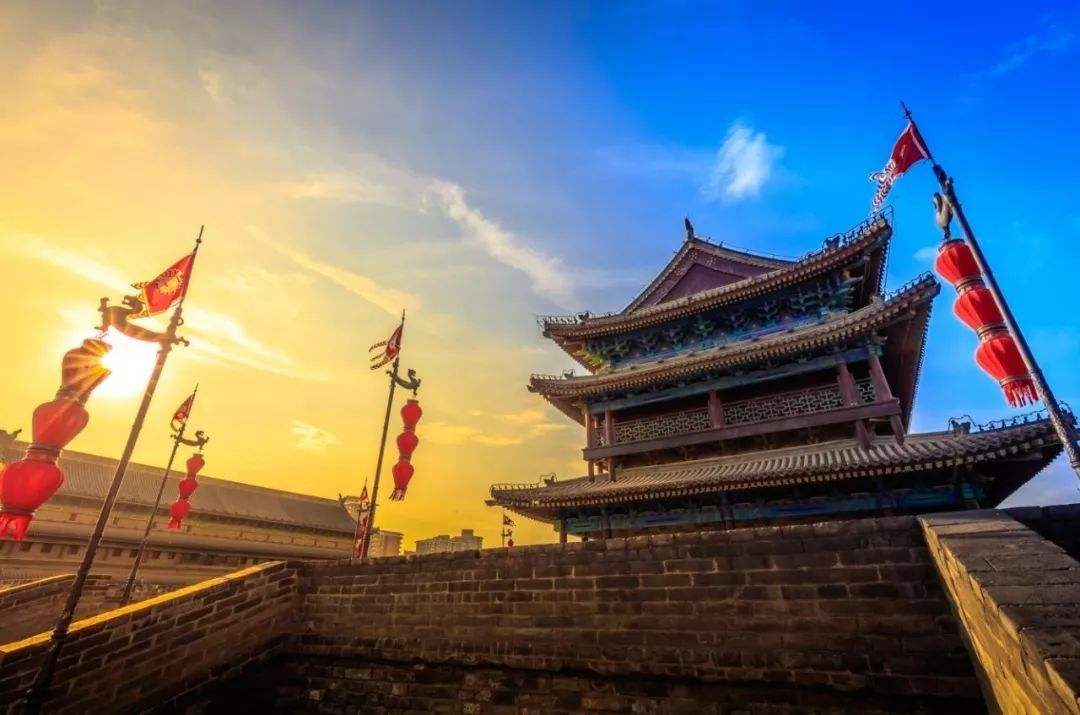 Big Wild Goose Pagoda
Giant Wild Goose Pagoda or Big Wild Goose Pagoda, is a Buddhist pagoda located in southern Xi'an, Shaanxi province, China and became the symbol of the old-line Xi'an. The Big Wild Goose Pagoda attracts numerous visitors for its fame in the Buddhist religion and its simple but appealing style of construction. It is rated as a National Key Cultural Relic Preserve. One of the pagoda's many functions was to hold sutras and figurines of the Buddha that were brought to China from India by the Buddhist translator and traveler Xuanzang.
At present, this pagoda enjoys rich Buddhist culture, profound history of famous figures, splendid architectural art, etc. so it is regarded as the gem of Chinese ancient architectural history and a sacred Buddhist land. Now, it is both the landmark of Xi'an city and the vital place for the welcoming foreign leaders and friends.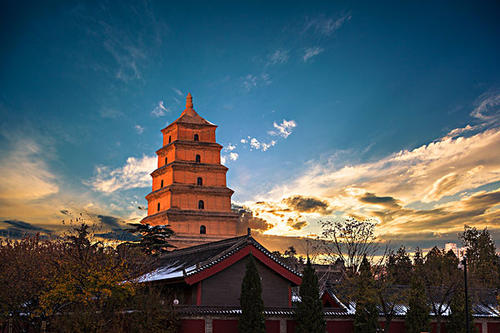 Huashan Mountain
If you are a hiking lover, you should take a day or two day to visit Huashan Mountian to face one of the most dangerous mountains in China. Huashan mountain is not only one of the most beautiful places to visit in Xi'an, but it's also one of the most challenging things to do in Xi'an. It features with it's natural vista of steep and narrow paths, precipitous crags and a high mountain range. There are five main peaks in Mount.Hua and has it's own distinctive characteristic,the five peaks are the representative attractions. East Peak is the ideal place to enjoy the sunrise; South Peak has the highest altitude; West Peak is the most elegant; North Peak is famous as the Cloud Terrace Peak and Middle Peak is also called Jade Lady Peak. The Mountain is also home to several influential Taoist temples, where many emperors belief in Taoism and they took part in Taoist activities and sacrificed to the god of mountain, making it a holy place of Taoism. Known as "the Number One Precipitous Mountain under Heaven".
Muslim Quarter
It is one of the food streets in Xian city and a hub full of delicious Muslim street food where you can try all of the weird and wonderful delicacies on offer, as well as pick up souvenirs for loved ones. If you're a vegetarian or muslim, this street may not be for you! It's a meat lover's paradise with meat dishes galore.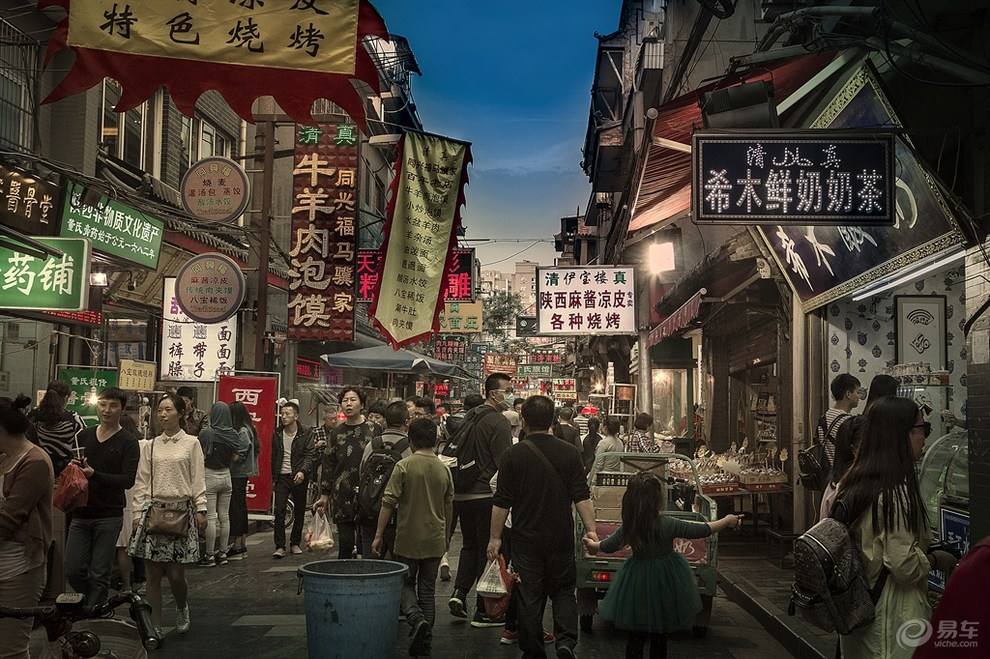 Tang Dynasty Music & Dance Show
It is one of the best entertainment activities in Xian, the show takes you to a magical journey through the ancient and prosperous Tang Dynasty in Chang'an. Currently known as Xi'an at the heart of the Shaanxi province. The story is told through impressive acting, dance and singing accompanied by a live traditional orchestra. This performance is a visual feast that represents beauty extending as far as the Silk Road itself.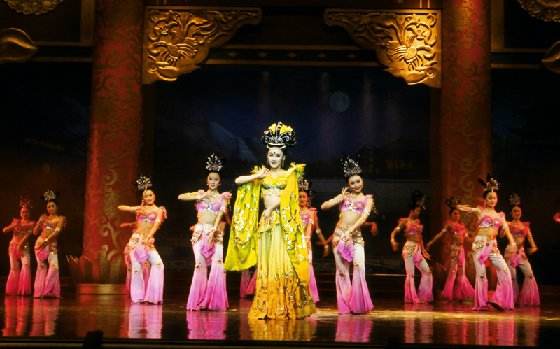 Best Time to Visit Xian
Spring and Autumn is the best time to visit Xian city, Xi'an climate in spring is usually warm and pleasant, and March to May is the best time of a year to visit. Early autumn running through September and October is also a good season for travel. Xi'an weather is mild with four distinct seasons - a warm but variable spring, a torrid summer, a cool autumn, and a dry and chilly winter. You should aviod travelling to Xian during the Chinese holiday, such as Chinese New Year, National Holiday(first week of October), Labor Day(first week of may).
How Many Days Should to Plan a Xian Trip
Xian is a cultural and historical city with lots of tourist attractions, we highly recommend you take 2-4 days tour in Xian city to visit the essence of the city. If you travel time is limited, you shoud visit Terracotta Warriors, the Ancient City Wall, Big Wild Goose Pagoda, Shaanxi History Museum, and Muslim Quarter. 2 Days Xian Tour is popular among the most travellers, you can also extended one more days to explore the Huashan Mountain from Xian by priavte vehilce or high speed train.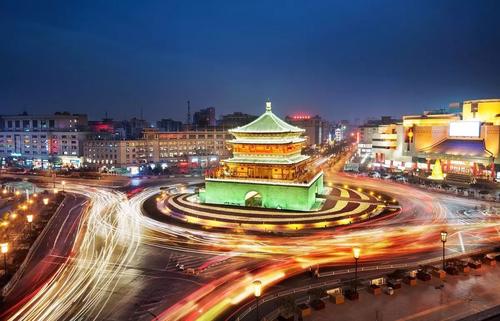 Where to Stay in Xian
Xian is divided into nine districts, but Xian city center is the most recommended area to stay when you travel in Xian. It surrounded by residential area and is ideal to stay as it is a commercial area and hosts a variety of bars and restaurants, as well as a lively nightlife. In this area, emblematic buildings stand out, such as the Bell Tower, the Drum Tower and its museum, as well as the Muslim street, a commercial area with great street food. The Xian Ancient Wall and the Bell Tower that make Xi'an's City Center one of the best areas to stay in Xi'an. Xi'an's City Center, due to its location and tourist entertainment sites, is an excellent area where to stay in Xi'an and it is well worth staying here. The center has multiple accommodation options, from luxury hotels to apartments, through cheap hotels and hostels.
How to get to Xian City From Beijing/Shanghai or Other Big City
Being one of the most visited in China, flights & trains are the popular way travel to Xian, Xianyang International Airport is the only one airport in Xian and connects Beijing, Fuzhou, Guangzhou, Hangzhou, Shanghai, Shenzhen, Xiamen and Zhangjiajie within Mainland China. International flights connect Bangkok, Seoul, Hong Kong, Macau, Singapore, Tokyo etc. Since Xi'an is in the heart of China, it takes around 2 hours to fly to most major Chinese cities. Taking High speed train is also convenient to reach Xian from Beijing, Shanghai, Chengdu... It takes around 5 hours from Beijing and 7 hours from Shanghai.
How to Get China Visa for Xian Tour
There are two situations regarding visas for Xian tour,
1) Visa-free: Xian Xianyang International Airport opens 72-hour & 144-hour visa free transit to travelers from 51 countries. Foreign visitors that stop over Xi'an with international connecting flights to visit a 3rd country are able to have a short Xi'an Tour and see some highlights of Xian city, but you can't go to other cities during these period.
Xian Visa-Free Transit: Qualified international visitors should inform the airline company through which you arrive in China when board the flight and fill an Arrival/Departure Card on the flight to apply for the 72 hours/ 144-hours visa free transit permit. The airline company will deliver the application to airport custom. After declaration, qualified international visitors will be permit to enter Xi'an for sightseeing within 72-hours /144-hours.
2) If you are planning a great China tour package with Beijing, Xian, Chengdu, Shanghai, Guilin...You should apply for a Chinese tourist Visa before your arrival. You need to ensure the validity of your passport. To get a tourist visa to visit China, you must have a valid passport with at least six months of remaining validity, so if your passport will expire in less than six months, you will need to renew before you can get a tourist visa to visit China. When you apply for a Chinese Visa, you are required provide the confirmation letter of your flight and hotel booking, Invitation Letter.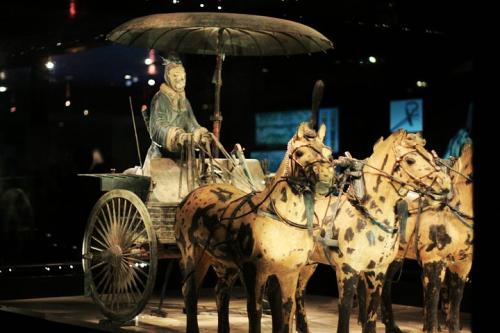 How to Visit Xian on Budget
Xian is still a purse-friendly city where you can easily dine, stay and travel on a budget if you plan your Xian trip carefully. My 10 tips on Xian budget travel are written for those who are going to visit Xian on a budget. You can choose to travel to Xian even other parts of China during the low season when the flight tikcets, hotels, entrance tickets will offer the discount. The low season for Xian tourism is from Dec. to Feb.; Then you can use the public transportation from the Xian train station or Xian Xianyang Airport instead of the private pick up service; Stay in a budget hotel and there are lots of nice places to visit without entrance fee. You can join in Xian local group tours if you don't mind travel togther with other tourists.
What to Pack When Travel to Xian
1) When you pack for the Xian tour, you should must bring your valid Passport, Chinese Visa, Bank cards and enough cash. China is mobile payment era, but the cash still important when you travel to rural area or small shops.
2) As for the clothes, you can prepare the long trousers, jackets and one or two sweaters for spring; T-shirts, trousers, sunscreen and sunglasses for summer; Long-sleeved shirt or a sweater and light coat for autumn; Overcoat, hats, gloves, scarves, masks for winter.